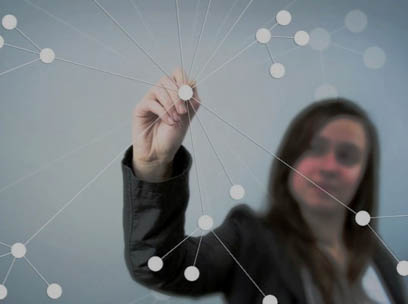 Sharpening Focus to Clarify Impact and Grow
CHALLENGE: A small organization, which had recently rebranded itself, faced a dwindling donor pool, crashing cash flow, dozens of programmatic activities, and a diminishing staff. The leadership was naturally entrepreneurial but in that, lacked focus in activity, impact, and audience.
SOLUTION: Triad revisited the very foundation of why the organization existed, gaining clarity and unity amongst all those working for the organization. This clarity led to further focus in its messaging, audience, measurement of success, policies, and procedures.
RESULT: Our client became an organization donors love to fund with compelling messaging about the impact they seek to accomplish in the world. Additionally, their team is energized, having gained focus and clarity and inspiration in their work.
Bringing Clarity to Chaos for Better Communications
CHALLENGE: A locally renowned, women-centered pregnancy care facility was in an alarming degree of flux. The organization had recently split in half, changed names, hired new staff, promoted other staff, endured a lawsuit, and reorganized their board. In the midst of the upheaval, they were understandably challenged to retain and compel their donors, implement communications with a consistent voice as well as respond well to the volume of donor and client inquiry.
SOLUTION: Triad was brought on to be their external voice in the midst of change. Coming in from the outside, Triad was able to see all that was good and promising, highlighting the organization's progress to donors. We were able to communicate in Twitter snippets and donor reports and everything in between, the clear vision that the new Executive Director had for the organization.
RESULT: Our team ensured the organization didn't subvert their voice in the midst of change. Instead, they became louder with a more clear, compelling, credible message to their local community. Donors were resilient and stayed; they appreciated the consistency in communications. The organization expanded the number of outlets they used for communications and were consistent in feeding them. What was supposed to be a limited engagement resulted in a long-term commitment to work together.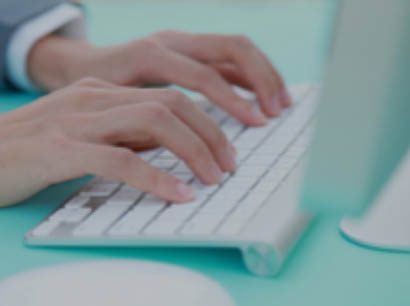 Seamless Grant Flow during Transition
CHALLENGE: A well-established, international relief organization was experiencing incredible interest in their work. CNN was featuring their work on a nightly basis, along with many other news syndicates. They were on the frontlines of the global crisis in Syria. Many people were interested in funding their meaningful work. Requests for information were coming from east and west, north and south. But, their talented grant writer, who was their rainmaker for the last few years, was going on maternity leave. Who would take over during this critical period?
SOLUTION: Triad stepped into the gap. Well-briefed by their seasoned grant writer, Triad temporarily took over her role, making sure grant inquiries were attended to and applications were both well written and timely.
RESULT: Our client experienced perfect continuity in their grant execution. Opportunities for funding were seized and the organization financially benefitted from donors compelled by their story and amazing work.
"To say that I 'trust' and highly recommend the services of Triad Resource Group is an understatement. The reality of the demands faced by nonprofits to produce high outcomes with limited financial resources can be quite overwhelming. However, the professionalism, development expertise and capacity building services provided to our organization by Triad Resource Group are creating the type of infrastructure needed to not only sustain but grow! Their interpersonal skills allow for the type of client transparency necessary to assess, analyze and implement fundraising strategies that are mission-focused and attainable. Often times, we as nonprofit executives view the development of our fundraising plan through an internal lens, which can be limiting. These times call for expanding our tool box to include those who are skilled in acquiring major gifts, cultivating donor relations, managing capital campaigns and a host of other development areas. For me, I have Triad Resource Group in my toolbox and I know it's one I can count on!"
Triad Resource Group has been a great help to Chicago Fellowship. The growth of our administrative needs in recent years has required the help of someone who both understands the present and can effectively anticipate what will be required to stay ahead of the demands of future growth. They more than met our expectations regarding both.
Triad Resource Group is the innovative, energetic, optimistic shot in the arm we needed; The expert you can't be on raising the funds you're already behind on spending. They can come into your company with the distance, perspective, and passion you've run out of and all the skills you've never had.
Triad's knowledge regarding development and relationships with donors is incredibly deep, but [it] also presents that knowledge in a way that can be easily applied. I just figuratively sit at Triad's feet and learn. The information that they have given me, and the resources that they pointed me to, have been invaluable in my work.
[With the help of Triad Resource Group] I gained HOPE!
By engaging with Triad Resource Group I learned that it is worthwhile to take risks. I also felt encouraged toward a more relational model of fundraising. Thank you! It was all very eye-opening!