Cookie cutters don't cut it. Your organization is as unique as a fingerprint. It has its own culture, it's own DNA. So why do nonprofit consultants try to shoehorn engagements around what they've done for other clients rather than what you need to accomplish? We think that's messed up. And a little upside down. In fact, we bristle at the term, "consultant." It's simply not what we do.
The Triad team crafts customized impact solutions based on your goals, your challenges and how your organization operates. If we're going to do our job well, then we first must learn what makes your organization tick. And we do it right in the trenches with you and your team.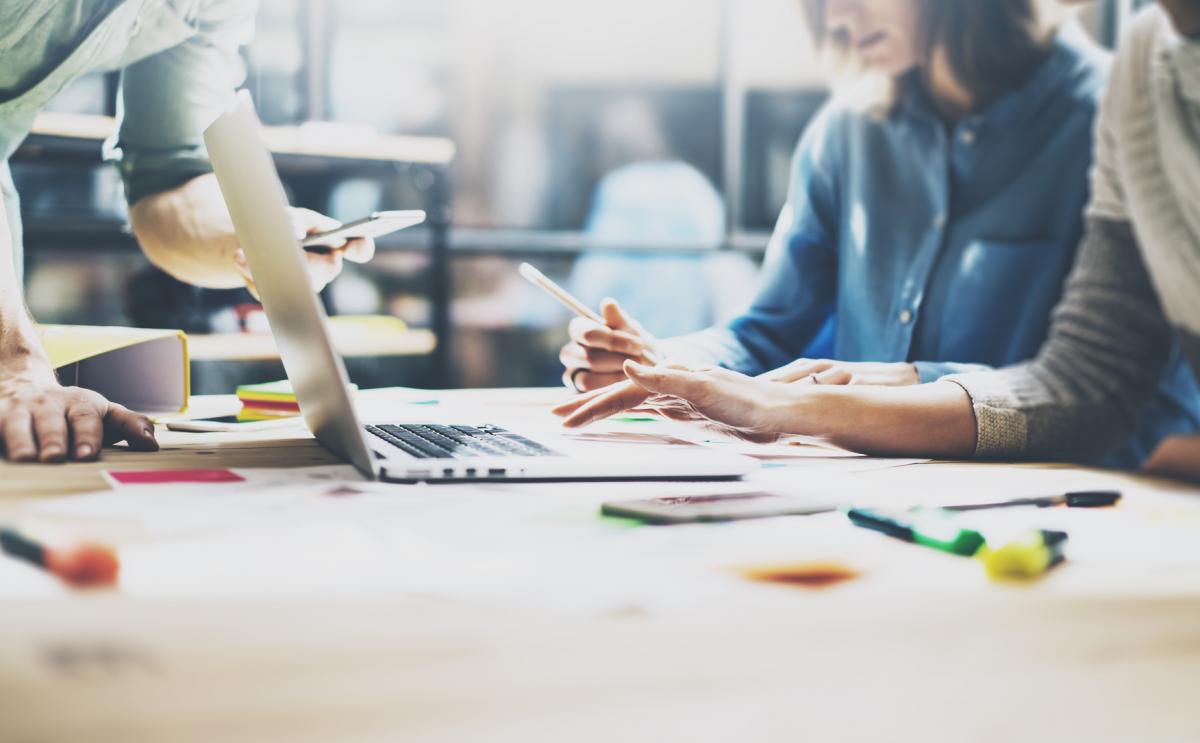 Assessment
Our assessment tools look at your organization's structure, history and internal culture for areas in need of improved clarity, greater strengthening, or stronger communication. Additionally, we review your organization's outward, donor-centered communications from the last 18 months as a guide for how your organization is currently communicating its impact.
Impact Planning™
No two organizations come to the same theory of change, have the same impact, or chart the same course. Our Impact Planning™ process is designed to expose and highlight your distinct beliefs and methods so that you stand out in the competitive marketplace of nonprofit service work.
After more than a decade as a top-tier donor, our own Aaron LeClaire devised a ground-breaking facilitation method beginning with an overview of the models, change theories, and exercises that we will collaboratively work through with you. We help your organization clarify its impact goals, which looks at how you define the overarching problem you are tackling as well as the long-term impact (solution) you are trying to achieve.
Impact Mapping™
We then move on to Impact Mapping™, Aaron's interactive, facilitated process in which you:
Define your impact conditions, which includes identifying the necessary preconditions to success and determining near- and mid-term outcomes that need to occur if you are to achieve your long-term impact;
Develop your impact strategy, which looks at your planned activities and the resources they require; and
Determine your impact indicators, which examines how you define success and the benchmarks that demonstrate your effectiveness
Impact Architecting
Impact Architecting is where the rubber meets the road. Our customized mapping approach coincides with the tail-end of our Impact Planning™ activities, and it aims to bring to the public all the distinction and clarity that you have unearthed about who you are as an organization, where you're going, and what problem you seek to address. Impact Architecting moves from the theoretical to the practical, converting our exercises into compelling, donor-centered communications and processes.
Our facilitation process re-examines your fundraising practices and procedures to ensure you are:
Gathering and sharing data that pertains directly to the impact you seek
Identifying and growing a pool of truly invested stakeholders
Walking out an internal culture of philanthropy
Working together – both operationally and philanthropically – to identify, track, and interpret evaluation data
Well communicating all this to your donors with transparency, regularity, appropriate mediums, and with interest/intrigue
COMMUNICATIONS BACK OFFICE
Once we've begun implementation of the strategy we've developed together, communicating your organization's impact to donors, prospects and other stakeholders is essential to sustainable fundraising.  Effective supporter communications require personalized, pinpoint messages at every stage of the donor journey.  Nonprofits and social impact enterprises trust Triad to execute this crucial ongoing function.  Our communications management system administers all aspects of telling your story including:
social media execution
promotional materials
project management
writing
research
event management
Grant Writing
Now that your organization's people, programs and messaging are aligned, it's time to tell your compelling and cohesive impact story to funders.  To help maximize your nonprofit's precious resources and counter development staff turnover, Triad can seamlessly draft and coordinate your grant proposals to institutions looking to fund your growth.  Thanks to the work completed in the Impact Planning, Mapping & Architecting modules, this is a highly targeted endeavor and as such, we enjoy an 85% success rate for our client partners.  These vital activities include:
Review & critique of grant applications and letters of inquiries
Drafting grant applications and letters of inquiries
Develop black & white and/or full-color template applications for client programs
We believe our services should be accessible to emerging nonprofits. That's why we price them less than our clients pay first-year associate development staff.